At More Mountain we pride ourselves on employing grown-up, friendly and professional staff with a lot of life experience, passion for the mountains and good commercial experience. All our staff undergo an intensive training programme to ensure our food is excellent, attention to detail prevails and consistent high standards of customer service are achieved.
Working closely at all times with More Mountain owners Sam & Jon, More Mountain staff have a thorough knowledge of the business knowing what good service is all about. Most of them have actually stayed as guests at More Mountain, worked within a customer service environment, or been to Morzine in the past. We couldn't ask for more really…
Carolyn
Apartments Director
Carolyn joined More Mountain in Summer 2015 along with her husband Tom and hasn't looked back. Tom has now started his own online business, but Carolyn is here to stay at More Mountain. Before moving to Morzine Carolyn worked for over 10 years in hospitality in varying roles for a large hotel chain including running health clubs, events sales and finally as Restaurant and Bar Manager.
Carolyn is now responsible for all things Apartments, she is always on hand to help plan your trip to Morzine and ensure that everything is spot on for your arrival. Having previously run a chalet for Le Ski in Val D'Isere and subsequently running Chalet Robin & Chalet Jirishanca for More Mountain, it is safe to say you will be in good hands… She's a dab hand!
"We look forward to welcoming you to Morzine and are always on hand to ensure that you have a fantastic stay in our amazing Apartments."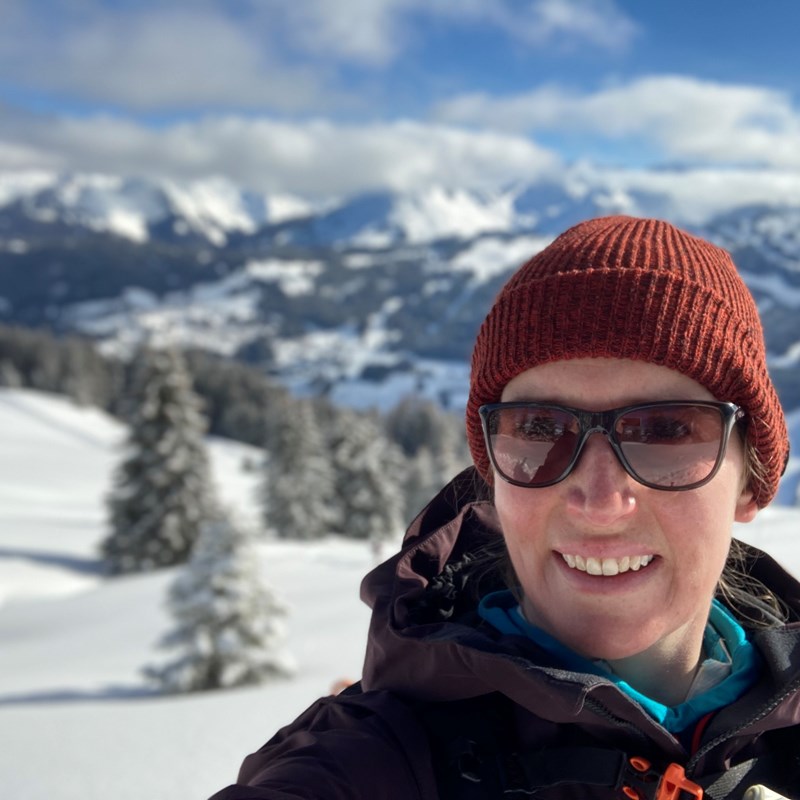 Abi
Chalet and Client Manager
Abi joined More Mountain in October 2021 having lived in Morzine since 2017.  She is very hands on and enjoys the challenges of running catered chalets.
Abi is responsible for all our catered chalets, our lovely chalet hosts and liaises with all guest before and during their stay with us.  Having worked in the industry since arriving in Morzine, she knows alot about the resort and our chalets inside out. 
You often find Abi in the yoga studio relaxing after a busy day.  She also enjoys sunset hikes and lunch on the mountain in winter or summer!
"I look forward to welcoming you to our fantastic chalets and hope to meet you during your stay for a kir royale! "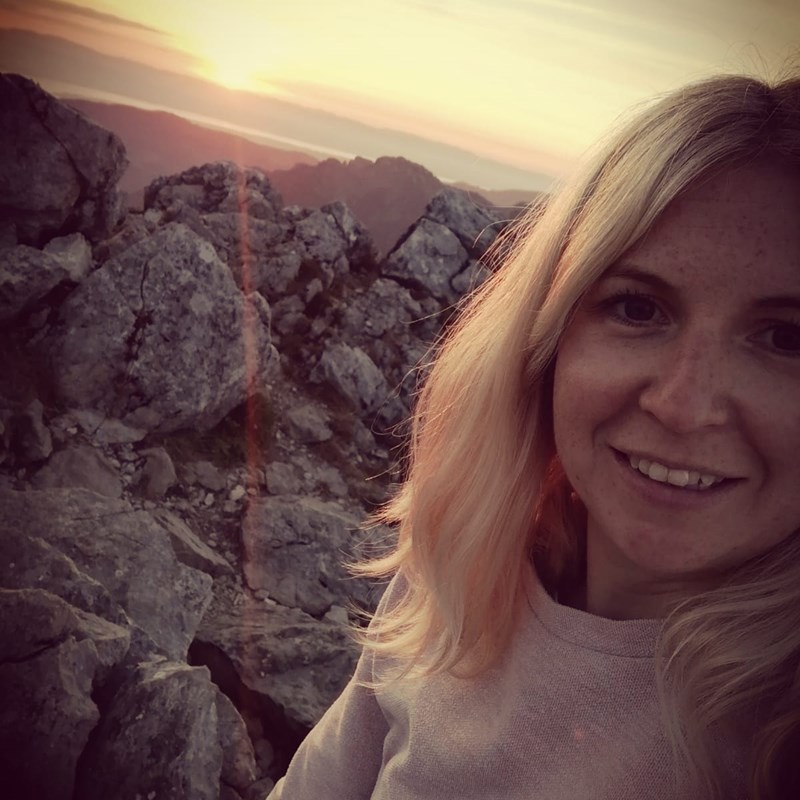 Artur
Apartments Team
Being from Brazil and experiencing snow for the first time in winter 2021, Artur's first skiing experience was one he will never forget.  He is very excited to experience more of what the mountains have to offer.  Artur has a degree in food science and so he is passionate about food and sports are essential to his lifestyle. 
He has felt right at home since he got here, and has gained a few kilos because he can't get enough of the cheese, potatoes, and all Savoie dishes!
He loves to watch or play sports and so he is the best to ask if oyu want to know what is on, where to play and or how to watch.
Artur is very hands on with the operational side of getting your property ready and will be on hand to help during your stay.
'There's an activity for everybody in the mountains.'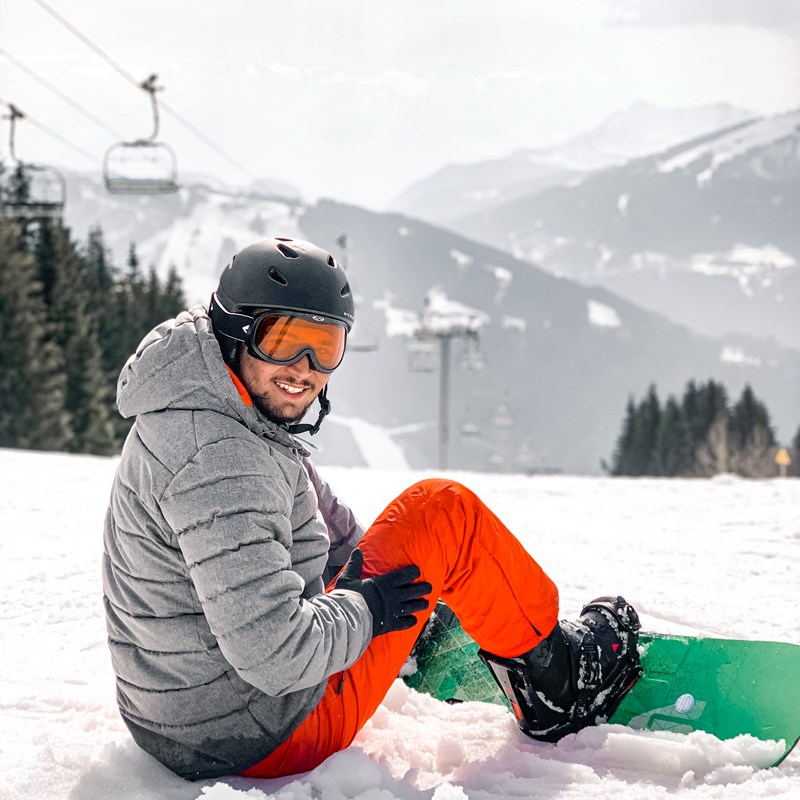 Chloe
Apartments Team
Chloe grew up in Portugal and studied marketing in the UK. She is fluent in English and Portuguese and after working in the busy environment of the touristy Algarve for 5 years she knows what goes into making a great holiday!
She has skied since she was 4 and wants everybody to experience how incredible the mountains are and first visited Morzine when she was 15.
Working for More Mountain in winter 21/22 was supposed to be for the season, but she fell in love with Morzine and is now staying forever.
If you ask nicely, Chloe might be willing to cook you some of her delicious Pasteis de Nata. 
'I want to welcome people to the mountains and show them what an incredible place Morzine is and make them fall in love with it as much as me!'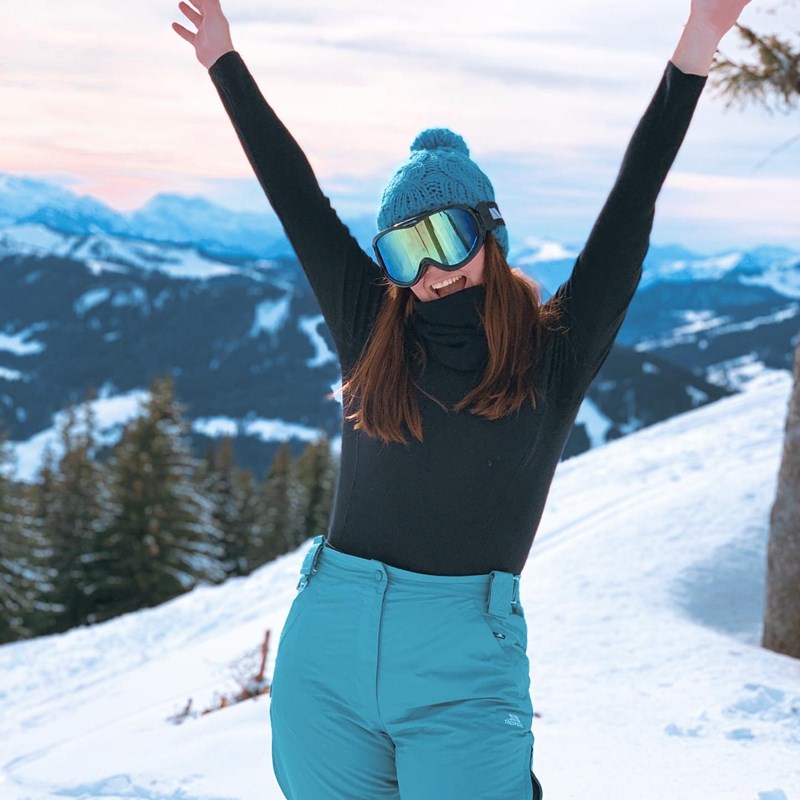 Manon & Giel
Chalet Hosts
Manon and Giel our Belgian couple adore the mountains and everything Morzine has to offer. They have been together for over 8 years, sharing many adventures together already and are super excited for the next one with More Mountain.  
Upon finishing their University studies, Manon and Giel decided to launch their own restaurant, turning a dream into reality at the combined age of 48! Their passion for food mixed with an entrepreneurial spirit was the driving force behind throwing themselves into hospitality with Manon running the floor and Giel in the kitchen. 
Giel loves to ride downhill and first stayed in the area back in 2018. No strangers to Morzine and both ready for another adventure, it didn't take them long to settle on making Morzine their home for the winter season. 
In winter, snowboarding is what they enjoy most. If you connect the dots, you'll see why Morzine offers the full package and is an ideal match for Manon and Giel…maybe we'll convince them to stay forever!
Look out for these guys in the Chalets - most probably with the music on, karaoking with X-Factor star Manon behind the hairbrush and Giel on guitar!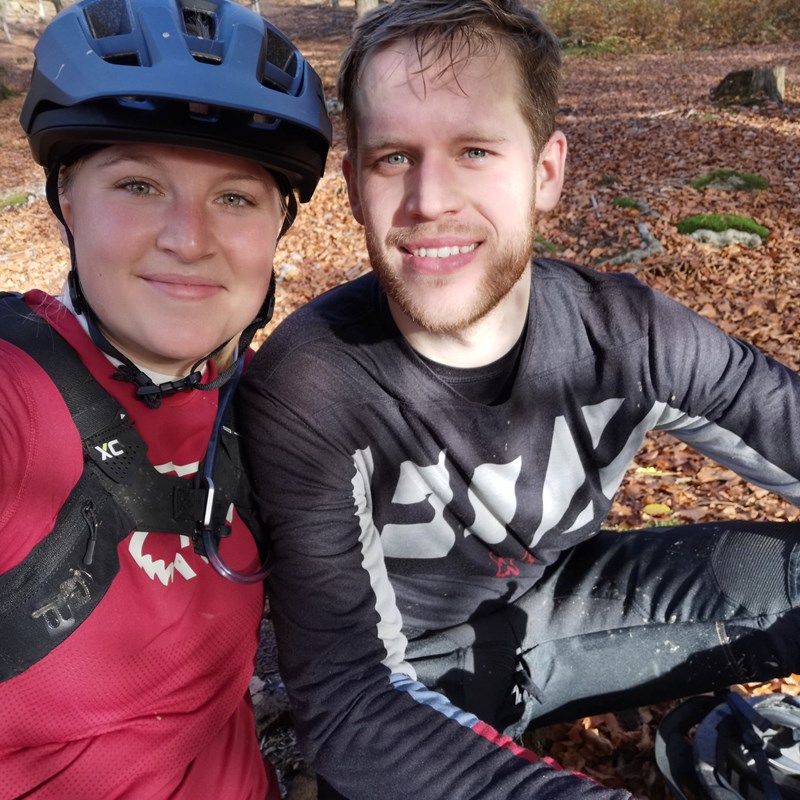 Conor and Kat
Chalet Hosts
Conor and Kat, couldn't be more excited to dive into this Season – working, entertaining and savouring the winter to its fullest! While on holiday in Samoëns last January it became clear to them that they are repeatedly drawn to the mountain lifestyle and would love to immerse themselves for a full winter into the Haute-Savoie region.
Both keen snowboarders with passions for good snow, great food and even better experiences.They have been together for two and a half years after meeting in between lockdowns. 
Travel is something that they both enjoy immensely – having both visited many countries in Europe via interrailing and hitch-hiking. They both look forward to being able to travel together, including all things sports and experiencing new cultures as the world opens back up.
Outside of snowboarding, they enjoy bouldering, wake-surfing and hiking, especially with friends. With Conor having spent 10+ holidays in the Portes du Soleil area, though he can't control the snow conditions, he will always be able to help you make the most of your visit either on the slopes or around Morzine itself.
A ski season will be their next adventure together and they couldn't be more excited about it, helping you enjoy your mountain experience to its fullest!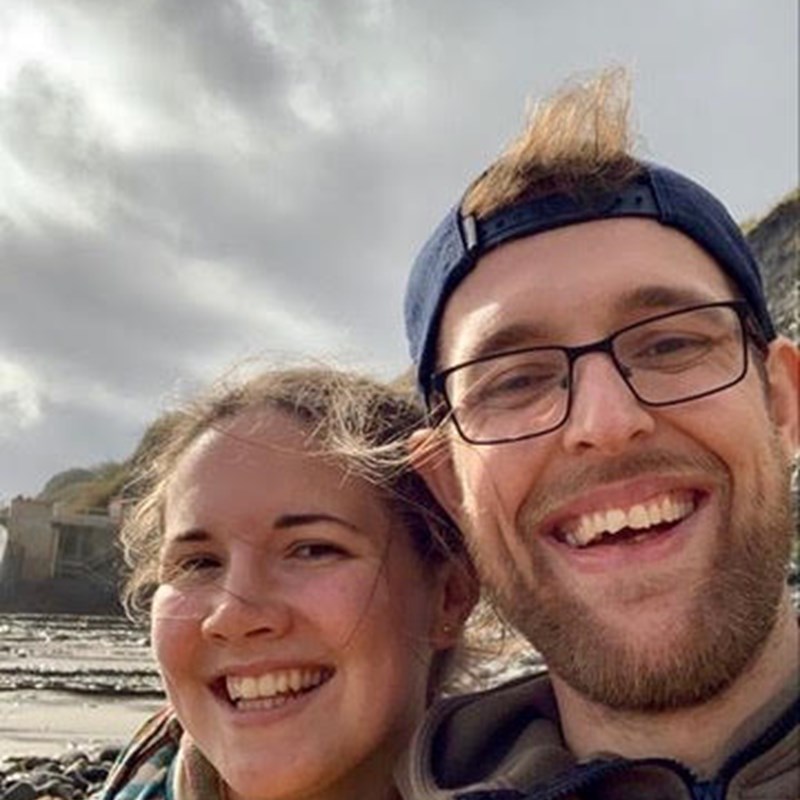 Emily and Chris
Chalet Hosts
Emily and Chris are outdoor enthusiasts with a long-term love for the mountains. They ski, snowboard, mountain bike, hike, and climb…pretty much anything the Mountain has to offer.  Chris has a level 1 ski instructor qualification and Em is a mountain leader. 
Em and Chris met whilst working in research before they both re-trained as teachers. Chris has also worked in IT support and Em ran a cadet unit of RAF and Army cadets. Both have various adventurous training qualifications including kayaking, stand-up paddleboarding, mountain biking and climbing.
Moving to the mountains to run a ski chalet has been their dream for 10 years and they are excited to start hosting guests. Having stayed in chalets for ski holidays more times than they care to remember, they have a clear idea of what makes a great skiing holiday. They can't wait to use this knowledge to welcome you to an outstanding experience for your stay with More Mountain.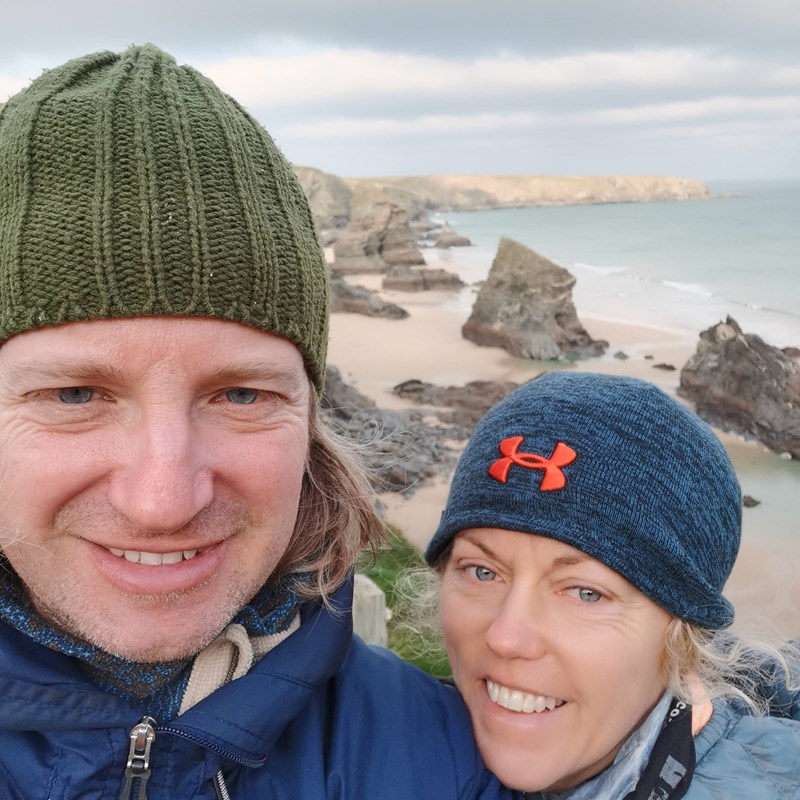 Maisie and Nikita
Chalet Hosts
Masie and Nikita are both gym bunnies where they met 4 years ago. Nikita was working as an electrician in a 15 year career when he met Maisie who convinced him to escape the 9-5 and travel the world with her.  
After quitting their jobs and selling the house and belongings, they set off on a world wide adventure with two backpacks and a one way train ticket. After experiencing many different cultures, people and cuisine, they know good food and how to have a good time with everyone! 
Nikita is no stranger to the snow, growing up in the Russian mountains and takes snowball fights very seriously! Maisie has been an avid skier since she was little, has a passion for yoga and anything sweet, you can pretty much convince her to do anything for a pastry! 
After not skiing for years they had an impromptu day on the slopes in the south of Russia earlier this year and both fell in love with skiing again, itching to return to the slopes ever since. Our motto is to work hard and play harder. When we aren't in the gym or yoga studio, you'll find us having a boogie on the dance floor or lost in the wine aisle at the supermarket.