The Joys Of Off-Piste Skiing In Morzine
Words and photos by George Treble from Avoriaz Alpine Ski School.
Les Portes du Soleil ski area is one of the biggest linked networks in the world.  With more than 650 km of marked pistes and about 200 lifts in total, spread over 14 valleys and about 1,036 square kilometres (400 sq mi), this Alpine wonderland is an absolute paradise for skiers and snowboarders.
But There Is So Much More
What I described above is just the groomed pistes and lifts. These cover only a small percentage of the terrain you can ride. Once you start exploring the off-piste, you encounter a lifetimes' worth of adventure and good skiing and snowboarding.
Why is the Portes Du Soleil so good for off piste?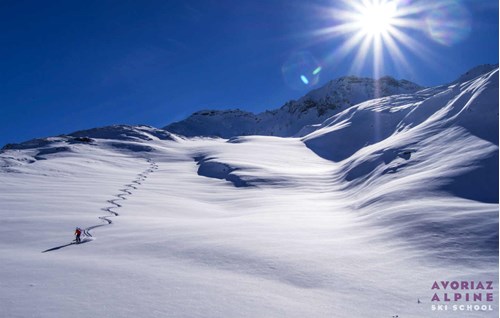 Les Portes du Soleil sits at the northwest corner of the Alps. The prevailing direction of incoming storms is from the northwest, so our local ski area is the first major set of mountains the storms will hit. This creates a microclimate offering more snowfall than other regions of the Alps. One of the best ways to make use of this extra snowfall is to explore the off-piste. The ideal goal is to make the first tracks in untouched powder snow. Whilst this is not always the case, when it does happen, it's the best feeling ever.
Why go off piste?

Skiing and snowboarding off piste can offer a whole range of snow types and challenges. Using good technique to manage the changing conditions is very rewarding and makes for fantastic memories exploring the mountains.
You can also find more solitude, escaping the traffic of the pistes and experiencing the more wild areas of the mountain. As if stepping back in time, see the mountains as they were sculpted by nature.
What do I need to know?

The backcountry comes with a set of very serious hazards which must be acknowledged and planned for. Cue the fascinating arts of mountain safety and avalanche awareness. Learning about terrain shapes, gradients and aspects, snow pack, the effects of wind and temperature, forecasting, avalanche types, safety equipment and emergency procedures is an enjoyable challenge which must be undertaken to explore off-piste and backcountry environments.

Then there are the joys of Ski Touring and Split boarding. By attaching climbing skins, we can use our skis and snowboards to walk uphill in the snow, allowing us to explore mountains wherever we like. Either tour up to a peak from the top of a lift and access premium snow or explore a completely different mountain or valley, away from the ski area.
Join Us On One Of Our Courses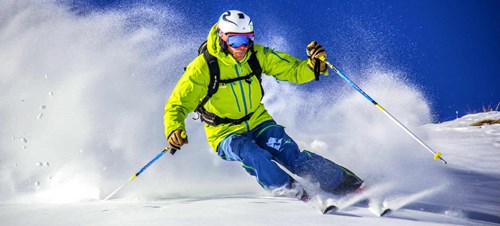 At the Avoriaz Alpine Ski School, we love skiing and snowboarding off piste and have dedicated much of our lifetimes to exploring and enjoying the Morzine/Avoriaz landscapes, which is why we want to share it with you.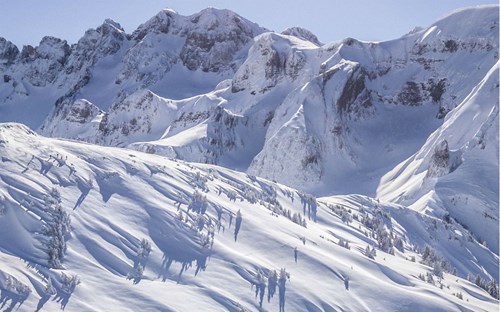 For information on our off-piste courses and to book a place, click here.
Outside of these courses we also run private lessons for off-piste skiing and snowboarding, mountain safety and avalanche awareness training, introduction to ski touring sessions and backcountry guiding.
Find more information on www.avoriazalpineskischool.com