Morzine in Winter: The Ultimate Guide
We have recently published our ultimate guide to Summer in Morzine. We thought that we should continue the theme with the ultimate guide to Morzine in Winter . Morzine is often overlooked for winter holidays, as people tend to think the Morzine is too low and we don't get enough snow. This is a common misconception and you need to look past these vicious rumours! There are many reasons why our guests come back year after year....and why we live here.
The Epic Ski Area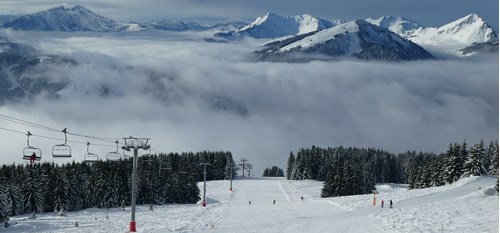 Imagine being able to ski in two different countries in one day, in the largest ski area in the world. Well that is entirely possible while staying in Morzine. Morzine is located in the Portes du Soleil, this is a huge area that straddles the French - Swiss border. During the Winter, the 12 resorts that span the Portes du Soleil are linked with 650km of pistes, with around 200 ski lifts servicing 1036 km2 over 14 valleys.
All of this means that during a week's holiday, most people will only just scratch the surface of what is available to them. There are so many possibilities here, you will find it difficult to get bored.
Great for Beginners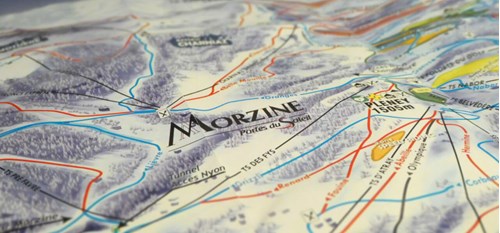 Lots of beginners come to Morzine for many reasons. The nursery slopes are very easy to get to and perfect to start on. This is why many of ski and snowboard schools use them for those new to winter sports, as getting back to the village when you are tired is quick and easy. But once you have got your snow legs, it is time to hit the nice big wide blue runs to bring you up to the next level.
Morzine is also great for Beginners because of the vast array of snow schools, in particular English Speaking instructors, who are great with all levels of ability. We recommend a number of great Ski and Snowboard Schools here.
For the full low down, have a look at our 15 Reasons why Morzine is best for beginners.
Awesome for Experienced Skiers and Snowboarders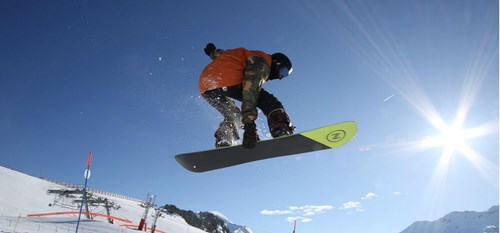 Don't think that Morzine is just for families and beginners. With the sheer amount of terrain, the Portes du Soleil has, there is more than enough to entertain advanced skiers and snowboarders. We have challenging black runs, epic off piste and world class snow parks.
There is always the option of just trying to cover as much ground as possible during your stay. We would also recommend a guide for some amazing back country tours that are available. Click the link below to see what to expect when you want to push yourself on the snow.
Morzine for Advanced Skiers and Snowboarders
Why Morzine is Great for Families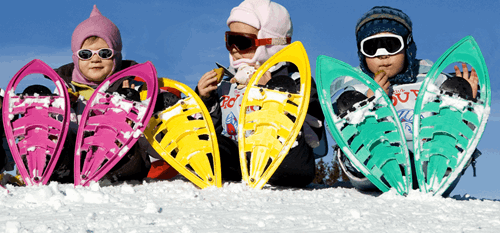 Families love Morzine for many reasons. It is easy to get to the green runs, there is fantastic child care, quality accommodation and lots of child friendly activities for when they are not skiing. But it isn't just about the kids. The whole family can enjoy spending time in Morzine.
16 Reasons why Morzine is the Perfect holiday Destination for Families
We have noticed in recent years that holiday makers are bringing their whole family on holiday. Morzine is great for the multi-generational holiday. Kids, parents and grand-parents love coming here, because if it is done right everyone can enjoy what Morzine has to offer. Have a look at our guide to how this type of holiday can work for you.
9 Reasons to go on a Multi-generational Winter Holiday
Speaking of families, why leave your four legged family member at home when you can bring them with you? We have teamed up with Mutts & Hounds to offer our Alpine Pups Package. This extends the More Mountain luxury to your dog from our self catered dog friendly properties. Learn all about it in the link below.
Groups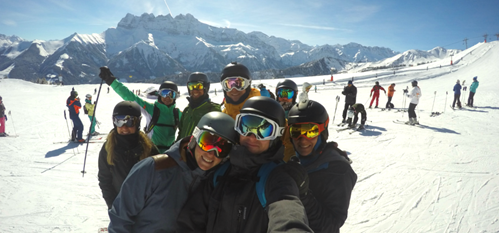 Morzine is great for groups of friends. The locations of our accommodation don't just make it easy to get to the slopes, but also the town. The nightlife in Morzine is as calm or as lively as you want it. It ranges from a relaxed aprés drink in a quiet bar to a full on all nighter in a night club. Before you book your group holiday, it is worth checking out what events are on. Rock the Piste and Snowboxx are just two of the music festivals you can go to when staying in Morzine.
For larger groups, I always recommend our chalets as it gives you space to be together but not have to worry about cooking and cleaning. With us you get use of relaxed and comfortable living areas in our chalets where you can make the most of our in-chalet entertainment and home comforts. Check out our Top Tips for Winter to make your holiday even more enjoyable.
Couples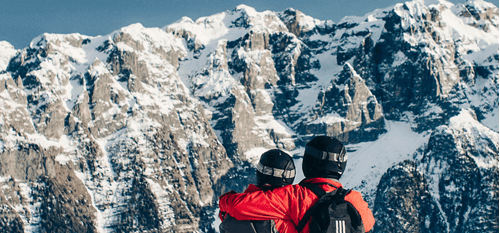 Holidaying in Morzine as a couple is fantastic, as there are so many different ways to do it. Learn to ski or snowboard together, try out one of the many snow and non-snow related activities or simply explore the Portes du Soleil together.
With just the two of you, you can enjoy the flexibility of doing what you like, especially if you stay in a self catered property.
Staying in a catered chalet can be fun too. It is a really sociable experience when you share a chalet with like minded people. As a couple or a small party of friends, you can join another similar group or other couples and have the opportunity to be more sociable in a catered property - meet like-minded skiers around the dinner table and chat to the hosts. You will always have something to talk about during dinner, and by the end of the week everyone is getting on like old mates, especially over a bottle of home-made MM Toffee Vodka!
Your First Visit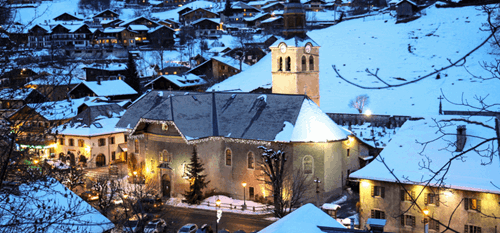 The reason Morzine has traditional Savoyarde charm, is that it is not a purpose built resort. Morzine is an old farming and mining village that just so happens to be located in a valley surrounded by snowy mountains. But don't let the olde worlde look fool you, there is a lot packed in to such a small space, but without it feeling cramped.
On arrival, take a walk through town and you will see fantastic ski and snowboard shops, and a huge amount of brilliant bars and restaurants, open for aprés, evening meals and lively night life. Here is our guide to what to expect from the village when you arrive.
As I've mentioned above we have a lot of mountains to play with around Morzine, and they are very easy to access from Morzine itself. You can jump on the Pleney bubble to explore the Morzine and Les Gets side of the valley, or take the Super Morzine lift to head up to Avoriaz and the rest of the Portes du Soleil. If you want to do your homework on where to go before you arrive, click here for all the info.
We have spent a lot of time in Morzine over the years and we have lots of top tips to make your time on the mountain easier and more fun and get the full Morzine experience.
Best time to come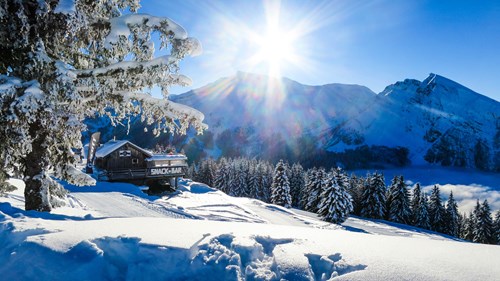 The type of holiday you have can really depend on what time of the winter you come to Morzine. Do you prefer a white Christmas, off peak bargains, school holidays or spring conditions? Our favourite time of the the year is either early January for fresh snow and glory powder days. We also love mid March for blue bird days, quiet pistes and warm sunshine drinking Rose on the terraces!
To make sure your holiday fits your needs perfectly, these are really worth considering. Have a look at our guide to help you choose when the best time for your winter holiday may be.
Other Activities to do in Morzine in Winter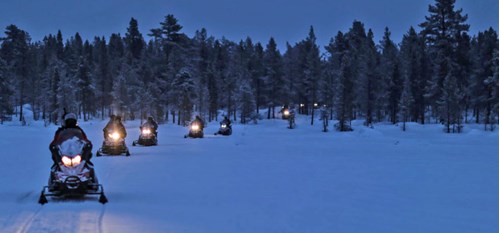 There are lots of things to do for when you are not sliding around on planks. They can be an alternative to skiing and snowboarding if you fancy a change, or they can be an extra bit of fun in the evenings.
10 things to do for non skiers in Morzine
You can also look in to other ski and snowboard activities that you may not have tried yet. Maybe you want to hunt for powder on a touring or splitboarding mission or push yourself to the next level.
Skiing and Snowboarding Activities in Morzine
Getting here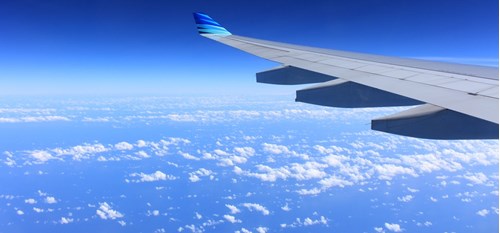 Depending on your circumstances and what you prefer, driving or flying are both perfectly feasible.
Morzine is one of the most northern French ski resorts, meaning it is about a 9 hour drive from Calais. The great thing about driving is that you can fill your car and bring everything you need and want with you. You could actually make the most out of your drive through France, by stopping over night in Dijon or one of the other historical cities on the way here. This will also give you the advantage of arriving in Morzine fresh and ready to hit the slopes.
But flying is very easy too. In Winter you have a great choice of budget Airlines like EasyJet & Jet2, plus the usual BA, Swiss and AerLingus which all fly direct to Geneva. Best of all Morzine is only one hour and twenty minutes from Geneva airport via a transfer bus, so its super quick to get here.
Our recommended transfer company "Skiidygonzales" will collect you from the airport and drop you off outside the front door of your chalet or apartment.
Have a look at our blog on the best way for you to travel to Morzine.
What are you waiting for?
That was a lot of information wasn't it? Why not join us to experience it for yourself? It really is that good! Even after all these years we don't get bored with it. If you have been here before, I can guarantee that there will be something else to discover. You can book your holiday either online or email us at [email protected].